About Beargrass Landscape Architecture & Environmental Planning
Beargrass Landscape Architecture is a landscape architectural firm serving the East Kootenays of BC and Northern Montana. We have a preference for the minimal gesture, intuitive and natural places that meld seamlessly into beautifully functional environments.  We offer a wide range of landscape design services with special interest in dog park & kennel design, food forests and native plant design.
Leslie Lowe, Registered Landscape Architect
Leslie Lowe is a landscape designer and owner of Beargrass Landscape Architecture and Environmental Planning.  Leslie has an informed, dynamic, engaged and integrated approach to any particular project and has excellent experience working with non-profit societies and coordinating with their respective governments and other stakeholders.
Leslie's fascination and love of the outdoors has resulted in an in-depth holistic view of the environment, ecosystems and native plants. She has developed and taught courses on native grasslands, native plants and wildlife buffers and corridors. She works on projects that are diverse from residential design to dog parks and food forests and is interested in Holistic Land Management and Japanese Garden design.
Leslie has worked in Landscape Architecture in Canada and the U.S. since 2008 and became a licensed Landscape Architect in Montana, Connecticut and British Columbia in 2011.  Leslie has a Master of Landscape Architecture and Environmental Planning from Utah State University.
Before training in landscape architecture, Leslie worked in theater design, and holds a Master of Fine Arts in Drama Design from University of Calgary.  Leslie shares her life with her husband Rick and two Wirehaired Pointing Griffons, Kirin and Laird. Her love and understanding of dogs has led to training and judging with North American Versatile Hunting Association, working with several kennels and designing dog parks.
Leslie Lowe's Qualifications:
-Master of Landscape Architecture and Environmental Planning, Utah State University, Logan, UT—2007
-Master of Fine Arts in Drama Design, University of Calgary, Calgary, AB—1996
-Bachelor of Fine Arts in Technical Theatre Arts,Summa Cum Laude, University of Idaho, Moscow, ID—1987
-Diploma Program in Wildland Recreation and Forestry, Selkirk College, Castlegar, BC—1981
Keefer Ecological Services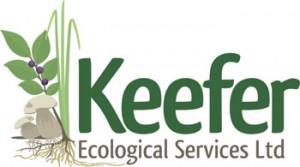 Beargrass is excited to partner with Keefer Ecological Services to provide greater and expanded ecological expertise.  We are looking forward to ongoing collaborations.
Keefer Ecological Services Ltd. (KES) provides ecologically based solutions inspired by the ingenuity observed in natural systems. In addition to our ecological expertise in a broad range of both terrestrial and aquatic environments, we offer clients multi-disciplinary project coordination and leadership, full spectrum research and development, technical advisory services, and green business development support. Our work is founded on science, supported by diverse, positive professional relationships, and facilitated by the skillful use of technology.
KES is dedicated to all sizes of projects and is experienced in a range of Canada's ecosystems, including old-growth forests, wetlands and grasslands, as well as disturbance types of all sizes such as coal mines, burns, hydroelectric reservoirs, transmission lines, and power generation facilities. Our team works on projects that span a variety of disciplines, including environmental assessments, facilitating First Nations/industry joint ventures, native plant research, restoration work, agro-ecological design and endangered species research, management and recovery projects.
Do you need landscape design or environmental planning services?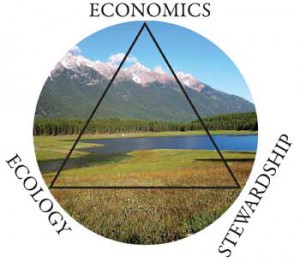 We would love to hear from you. Please contact Leslie about your landscape design needs.  To get a better picture of the work Beargrass Landscape Architecture does, view our portfolio.  You're also invited to explore landscape design ideas, dog parks, native plant design and environmental management tools via Leslie's landscape design blog.