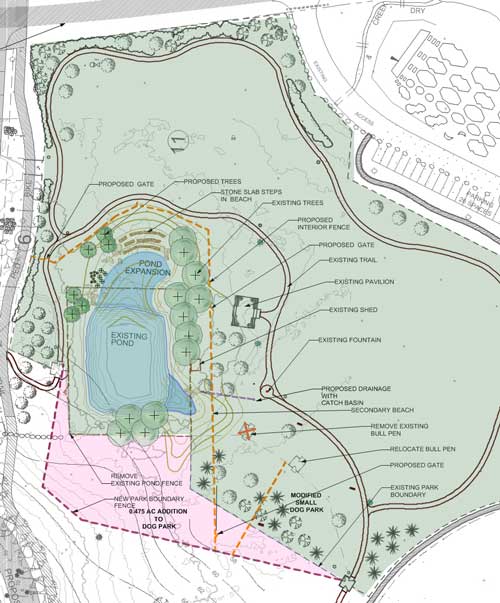 Leslie has worked with the Whitefish Animal Group, WAG, for over six years to create a wonderful playground for dogs and people. It is a 5.6 acre year round destination park with paved trails, pavilion, obstacle course, fenced small dog park, and a fenced large dog area with spectacular mountain scenery.
Hugh Rogers WAG Dog Park in Whitefish Montana is a  dream brought to life from the vision of dedicated local volunteers.  The City of Whitefish estimates 30,000 visitors a year visit the wheel chair and walker accessible park.  It has visitors from all over North America and draws tourists and travelers looking for great dog friendly areas to visit.
Landscape Architect Leslie Lowe's personal enthusiasm for dogs, her understanding of dog behaviors and her skill as a Landscape Architect has given her a unique skillset for designing innovative and functional Dog parks. The first stages were to develop a master plan for the park and then to build it in phases as donations became available – the park's master plan includes ponds, a pavilion, asphalt paths, a five foot high fence and bull pen entries.  The dog park is accessible to wheelchairs and walkers
The park opened in June 2009 and from then the trail system was expanded and the pavillion was built.  In 2014, we began the last major project of turning an inaccessible storm water detention pond into a dog pond.  The pond has two beaches and stones for sitting, jumping and climbing.
The pond has an aeration system, and an artesian well that controls water flow, and the park irrigation is now pulled from the pond. This allows WAG to continually circulate fresh water. It is deep enough to allow for year-round fish and WAG will use other natural systems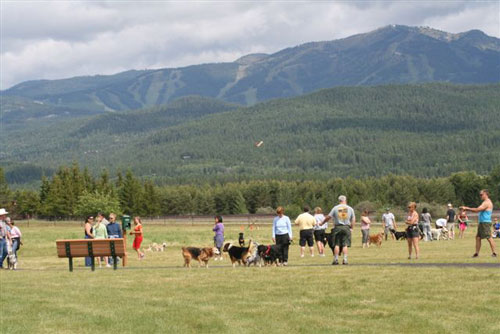 for controlling water cleanliness.  Cattails surrounded the old storm water detention pond, and these were retained around the majority of the pond. Native vegetation was seeded along disturbed banks. Prickly shrubs was planted strategically as barriers to reduce the tendency of dogs to run around the pond.
For more information about this project, read the blog article Challenges of building a dog park.