Landscape Design Services
Beargrass Landscape Architecture is an award winning landscape architectural firm serving the East Kootenays of BC and Northern Montana. All our designs are based on ecological principles and values. Our past work includes dog parks, food forests, native pollinating gardens and other community and residential projects. Read about our Landscape Architect Leslie Lowe, and view our portfolio for a selection of our landscape design projects.
Beargrass Landscape Architecture Services:
Site Analysis
Site selection
Site grading design
Site planning & design
Native plant design
Pollinator garden design
Dog park design
Permit and regulatory preparation
Ecosystem assessment
Program analysis and development
Ecological restoration
Natural resource management
Open space and trail systems
Residential master planning
Native plant education
GIS integration
Keefer Ecological Services:
Multi-disciplinary project coordination and leadership
Ecological services
Plant ecology
Forestry
Wildlife biology
Aquatic ecology and water management
Green business development and training
Need Landscape Design or Ecological Services?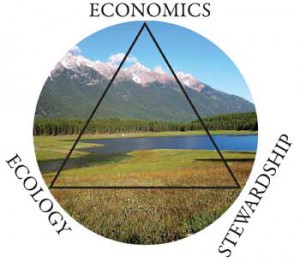 We would love to hear from you. Please contact Leslie about your landscape design needs.  To get a better picture of the work Beargrass Landscape Architecture does, view our portfolio.  You're also invited to explore landscape design ideas, dog parks, native plant design and environmental management tools via Leslie's landscape design blog.
For more information on some of the projects Keefer Ecological Services has carried out, please see visit www.keefereco.com.